SAVVY SCIENCE has worked on many projects relating to Organic Light Emitting Diodes (OLEDs). In this Blog post, we would like to talk briefly about the unique properties of OLED technology and give an overview of the OLED landscape.
Over 500 million OLEDs were produced in 2018. OLEDs are all around us in daily life and are well known to the technology savvy consumer. The vast majority are used in the displays of smartphones, such as the Samsung Galaxy S10, Apple iPhone XS, Google Pixel 3, OnePlus 6T and Nokia Pure View 9. OLED displays are also used in several smartwatches, such as the Samsung Galaxy and Gear or the Apple Watch, as well as in a few televisions, such as the LG OLED TV series. OLEDs are also adopted in camera displays, professional monitors, a few laptops, and even in the tail lights of premium cars, such as the Audi A8.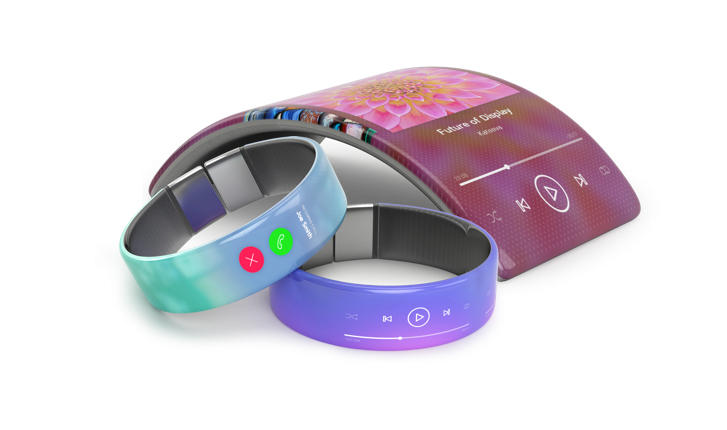 The product list above confirms that OLED is a premium product. This is because of unique and desirable OLED properties. OLED displays may be thin, flexible, and even transparent. Their colours are deep and vibrant with high fidelity. The diode technology in OLEDs allows pixels to be switched on and off completely and rapidly, enabling true black, phenomenal contrast ratio and excellent frame rates. Furthermore, the diode technology reduces power consumption of OLED displays because pixels that are not in use can be switched off completely. This extends the battery life of consumer products, such as smartphones, meaning less charging, and is great news for the environment.
OLEDs are therefore cool and sustainable, but how do these incredible OLED materials make their way into products? The path starts with the OLED material companies. Several dynamic companies develop and provide the OLED materials that emit light so vividly in OLED displays. These chemical companies include: Cynora, Doosan, Dow/DuPont, DS Neolux, Idemitsu Kosan, Kyulux, Merck KGaA, LG Chem, Samsung SDI, Sumitomo Chemical, Summer Sprout Technology, SFC and Universal Display Corporation. Further Blog posts will focus on key players within the OLED material market, but for now it is worth noting Red and Green OLED emissive materials are almost always exclusively provided by Universal Display Corporation, while Idemitsu Kosan leads the way with supply of Blue OLED emissive materials.
The OLED material companies provide OLED materials to display manufacturers, who then manufacture OLED displays. The following is a non-exhaustive list of major OLED display manufacturers in South Korea, China, Taiwan and Japan: LG Display (LGD), Samsung Display Corporation (SDC), BOE Display (BOE), China Star Optoelectronics Technology (CSOT), EverDisplay Optronics (EDO), Royole, Tianma Microelectronics (Tianma), Truly Semiconductors (Truly), Visionox, AU Optronics (AVO), Innolux, Japan Display (JDI), Japan OLED (JOLED) and Sharp Corporation (Sharp). Both Innolux and Sharp are part of the Foxconn Technology Group (Foxconn).
Note that SDC and LGD are the clear market leaders. The vast majority of small-to-mid size OLED displays are produced by SDC for the smartphone market, while almost all large area OLED displays are produced by LGD for the television market. Almost all OLED panels on the market today are prepared using vacuum deposition manufacturing techniques. Only JOLED focuses exclusively on printing techniques to manufacture OLED displays.
The OLED display manufacturers then provide the OLED displays to electronics companies such as Samsung Electronics, Huawei, Apple, Xiaomi, Oppo or LG Electronics for integration into consumer products and sale. Note that both LG and Samsung are vertically integrated throughout the OLED value chain, with LG Chem to LGD to LG Electronics the flow for LG, and Samsung SDI to SDC to Samsung Electronics the flow for Samsung. This allows these companies to very efficiently bring OLED products to market.
Many more Blog posts on OLED technology will follow, but for now, this is an overall view of the OLED market for your consideration. I hope you found it interesting, and please do not hesitate to get in touch with Savvy Science to find out more.